Known from
Mix it.
Spray it.
Wipe it.
You mix our cleaners yourself with water, using a sprayer that's so beautiful you won't want to hide it away – you'll want to display it. This has two benefits: we don't transport water, and you'll clean more often without even noticing it. Plus, you won't harm the environment.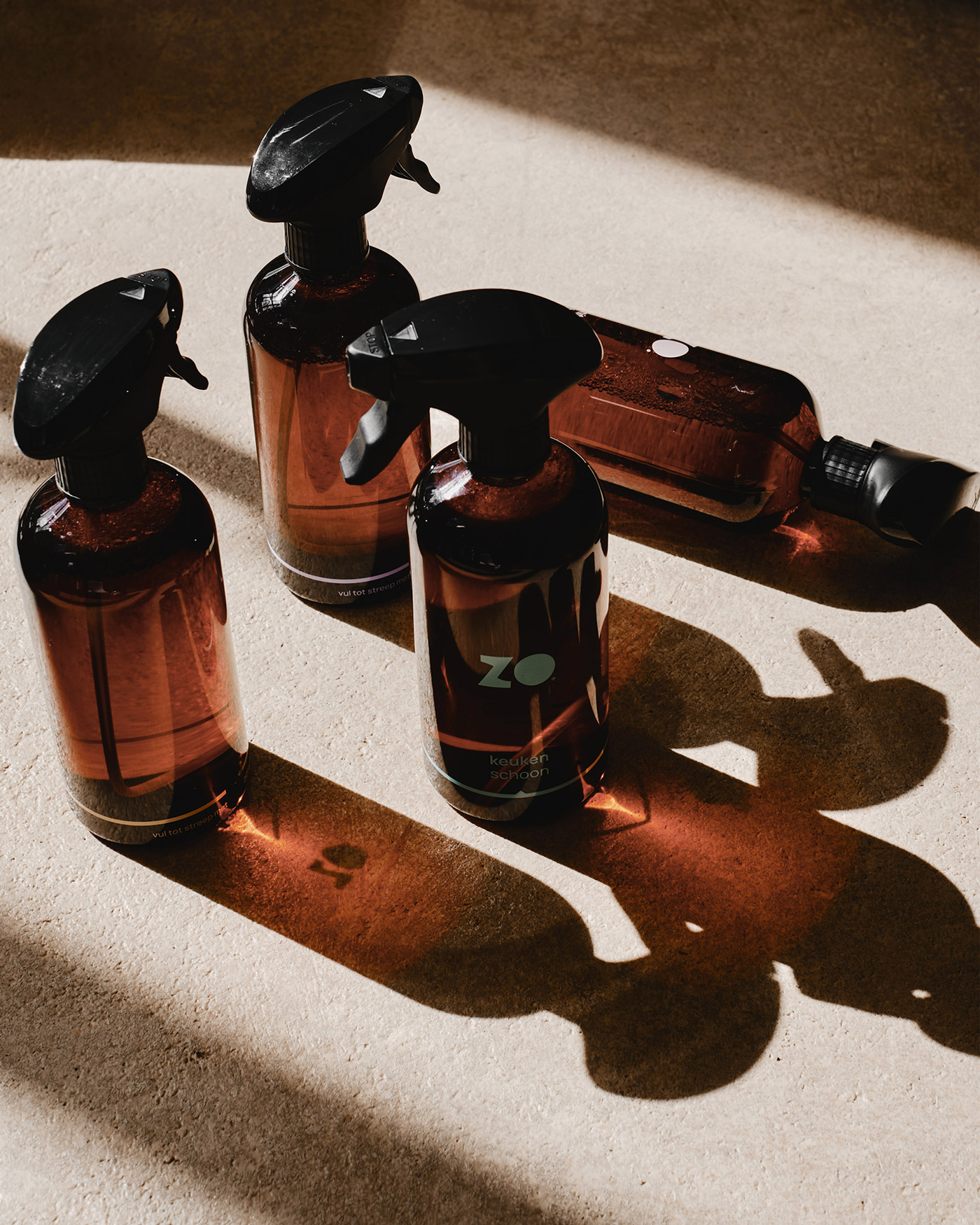 You buy our forever bottle once, you have it forever.
There's nothing more sustainable than using products for a long time. With ZO, you say goodbye to single-use plastic. Our ZO sprayers and foamer are forever: you have them for life. This saves about 52 plastic bottles per year in an average household. If your sprayer does break, send it back and we'll give you a new one. We recycle the sprayer, as well as all other ZO packaging you no longer need.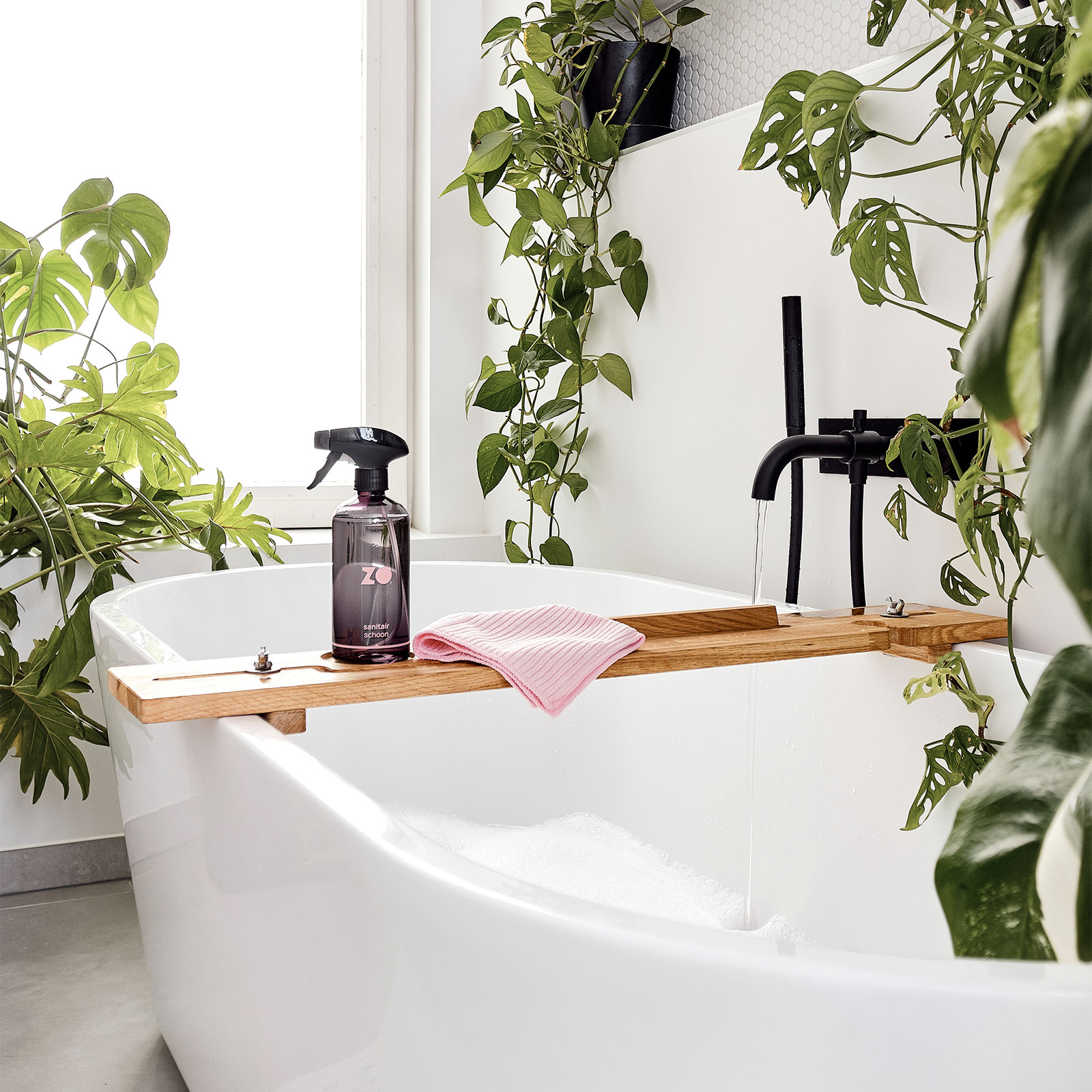 With respect for the earth
ZO is the first cleaning brand that is truly 100% natural. That's why our packaging doesn't have hazard symbols.
All of our products are vegan. We don't test on animals, and our cleaners only contain natural substances from plant sources. Because what nature creates, nature can also break down.
'Excellent'
A score of 4.8 out of 5
Super convenient
I received the first complete set and started using it, and I was pleasantly surprised by how quickly and easily everything was cleaned. It saves so much time that I really don't want to use anything else anymore. The kitchen, bathroom, and toilet smell wonderfully fresh. The windows stay clean even after a rainfall. It's amazing how great this stuff is.
I am SOOOO happy
I am SOOOO happy that I got to know you. As a farmer, I am always looking for ways to clean things as quickly as possible without having to carry too many things around. ZO is PERFECT. It smells subtly delicious and it cleans SO efficiently with just a cloth!
ZO products are wonderful
ZO products are wonderful - they clean well and are environmentally friendly, smell amazing, and the coconut hand soap is our favorite. In short, enjoy while you help the environment and save money. Try ZO products and become a fan of ZO too! We recommend it to everyone, and it's also a great gift idea.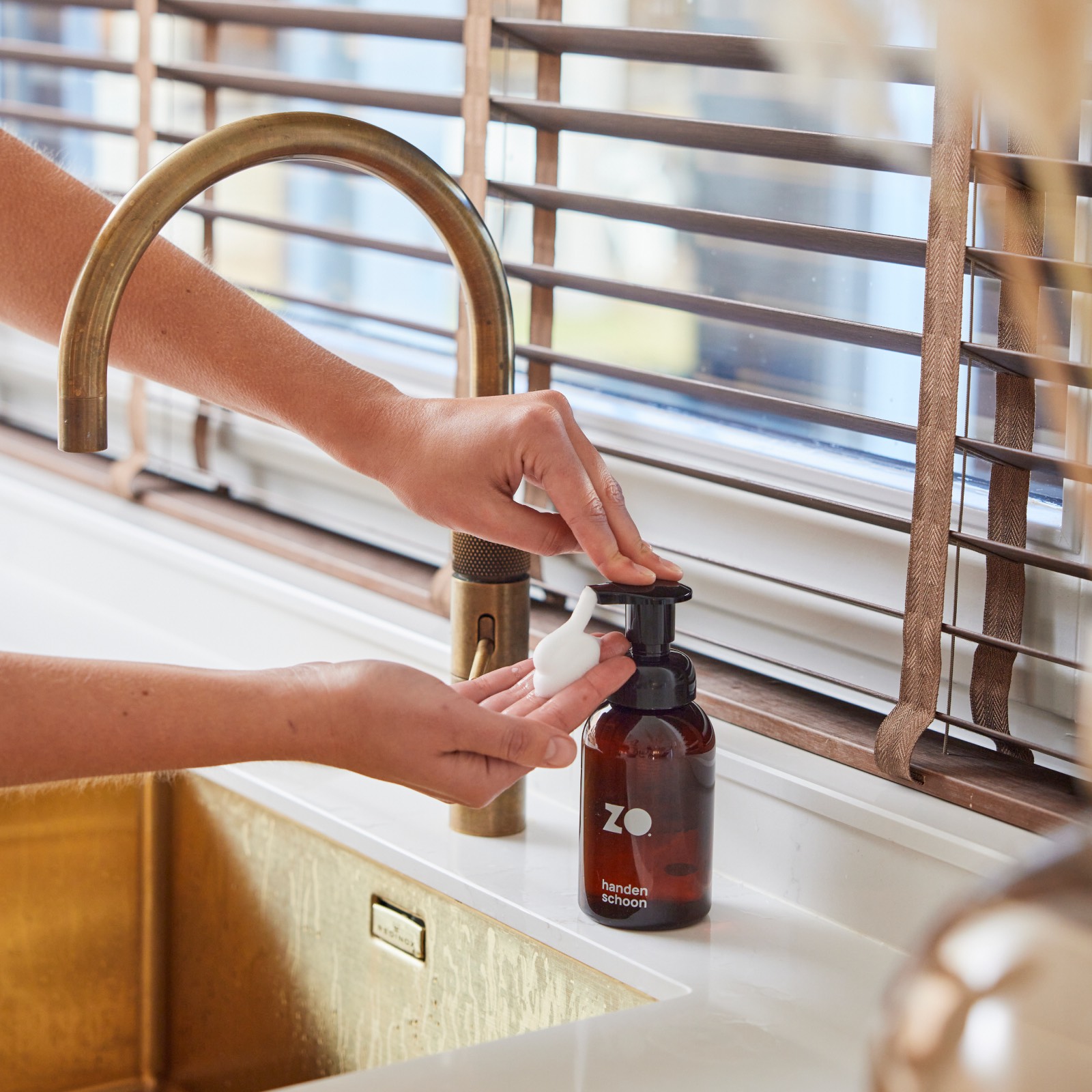 Hand soap
ZO clean hands is a rich foaming soap with a mild scent that is made from 100% natural ingredients – even the perfume, which is unique, is 100% natural. Your hands will be clean and soft.
With ZO clean hands, you get three times more soap than regular hand soap. Because you only need a drop of soap for a good foam. This means you need less soap for more soap.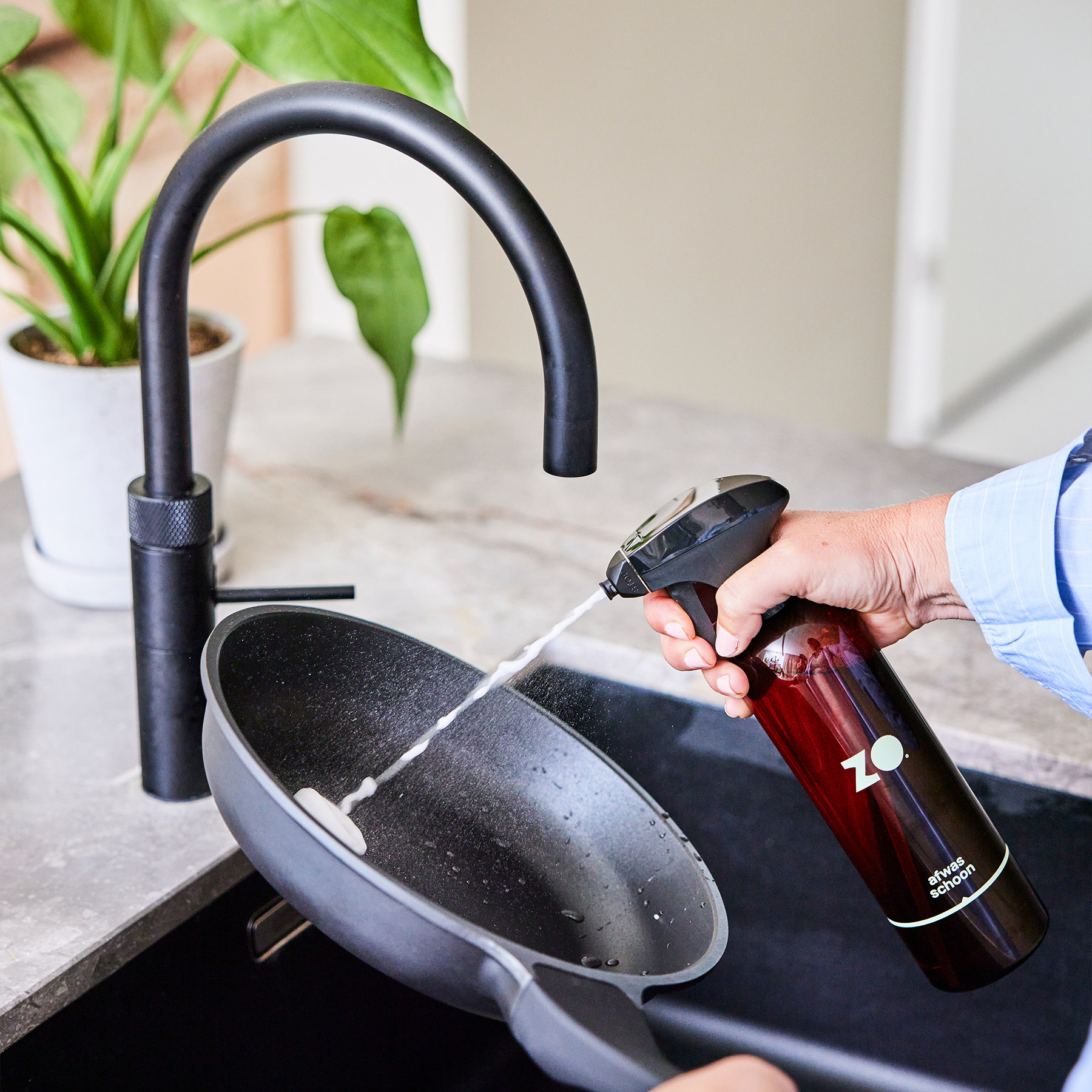 Dishwashing
Dishwashing is no longer done like it used to be: most of it is done in the dishwasher. Nowadays, dish soap is used to quickly and efficiently wash something by hand. With regular dish soap, you waste a lot: dish soap and water. ZO Afwas Schoon is the first truly sustainable, foaming dish soap. It's easier than a squeeze bottle, and more economical with water and energy.